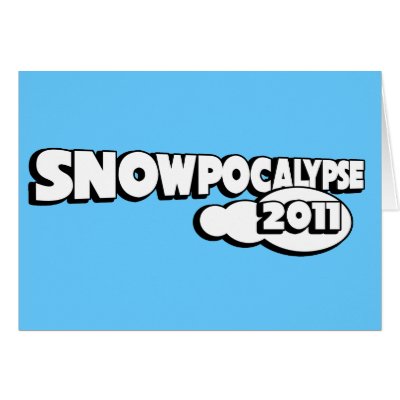 Winter storm of 2011 is scheduled for tomorrow here in NYC. When we had that crazy storm right before X-Mas last year, it really wouldn't have been that bad if asshole sanitation workers would have been doing their job, instead of going on a silent strike. After they got what they wanted and the weather was nice and peachy, I would hear snow-plowing trucks at 2 in the morning, scraping imaginary snow off the streets.
So since they won't be going on another strike (I hope), I don't think tomorrow's storm will have the same impact on our everyday lives as the last one did. We might have to stay indoors tomorrow, but I imagine by Thursday everything will be back to normal. Which is why I slept in until 4 p.m. today instead of going to the market to stock up on food. This, in turn, makes it hard for me to come up with another recipe for this week, since my food supply is limited.
Thank you for tuning in for my excuse for not my keeping up with my blog.